Manage your business effortlessly.
From product development to delivery all from Comply PRO+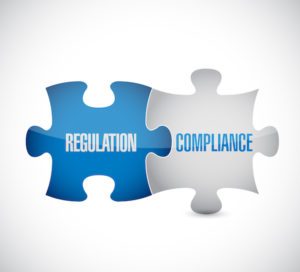 Implement Operational Controls
Comply PRO+ was designed by a CPSC-approved product safety coordinator who understands what compliance program elements are needed to operate in the U.S. market. Do you have a robust compliance program in place to reduce your risk, reduce your product liability exposure, and to protect your brand?
We give Aggregators a framework to scale and expand their
Business
Amazon Sales Channel
Each plan comes with a default Amazon Sales Channel to manage your products.
Scheduler & Calendar
Schedule activities, tasks, inspections, and shipments and see them in Pro Dashboard.
Protect Your Brand
Monitor compliance activities and testing in real-time and never have an expired report or certificate.
Testing Renewal Reminder
Get notification of expiring test reports and email notification to your factory or lab.
Technical File Folders
Build your data in the required format for selling in the E.U. and the U.K. marketplaces.
Built for Compliance Managers
As a CPSC Approved Product Safety Coordinator, we built Comply PRO+ to help document all items to proved compliance.
Batch Tracking- E File Ready
Tracking labels, date codes, or batch tracking via production run/batch tracking and e-file ready.
Authorized Rep Ready
Give access to your Authorized Representative or Responsible person for required products only.
Reduced IT Costs
Building in-house applications requires expertise, resources, and a budget for ongoing support and can take months to finish. Have your program online in days with Comply PRO+.
Implement Policy & Process
Standardize routine processes and business activities to allow for easier training.
Amazon View on Dashboard
See all your products sold by marketplace, category, store, status, and product family.
Pro Dash Dashboard
View product stats, compliance-related activities, tasks, and Amazon data easily from your dashboard.
CPSIA Ready
Live view of children's products for CPSIA and manage tracking label information.
Reduce Your Risk
Easily audit your compliance program to see where deficiencies lie and quickly fix issues before a competitor exploits them.
Track Quality & Inspections
See quality and inspection data on the product level. Track on the scheduler.
Custom Fields & Folders
Add extra fields to product data and hide or create custom folders in any section.
Incident Reporting
Track Incident reports to identify issues and whether or not to report to the CPSC or regulatory agencies.
Maximize Your Value
Implement sound business controls and processes to showcase your value.
Sales Channel Management
Manage your major retail sales channel compliance activities, audits and inspections, and see stats for each.
CPC and GCC Creator
Build out Citations for each product and easily create a CPC or GCC for each production run right from the system.
Dev to Delivery Tracking
Build out necessary proof of compliance from the product development stage.
Manage Retalier Compliance
Manage major retailer compliance from one place and see stats for each channel. 
Global Sales Ready
You can build documentation to sell your products in any Amazon marketplace or major retailer sales channel.
Manage Certificates
Upload and track products by tracking labels, date codes and manage certificates.
Increase Efficiency
Manage and view your activities and tasks easily and take email out of the equation.
Track Licensed Products
Assign Licensor to licensed products to track required compliance and show proof of compliance if needed.
Custom User Roles & Rights
Admin, Compliance Manager, Executive, Team, Consultant, Employee and Authorized Representative Roles.
Quick Due Diligence
Ramp on prospective companies to evaluate their operational readiness and risk with a quick audit of their documentation.
Connect to Existing Systems
API access will be available to bring data from existing systems to automate activities and populate production data.
View Real-Time Data
 Eliminate surprises with a dashboard view of your business and compliance activities.
Have Questions?.... Schedule a
Demo
We show you how to save time and money and how to protect your brand and streamline sales channel compliance-related activities!
Start with our Amazon Plan and get a ten-day Free trial