Consumer Product Safety Compliance Program Framework
Comply PRO+ is a revolutionary Product Safety App to help you build and manage global sales channel compliance and related activities—Document Seller Proof of Compliance for Amazon, Retailers, and Regulatory Agencies and transform your business with a live dashboard of your compliance and supplier data.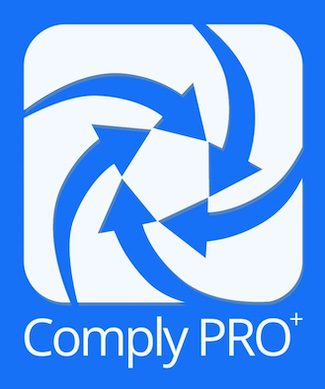 Are you a Manufacturer, Distributor, Amazon Seller or Aggregator?
Watch the Video below to see how you can Save Time, Money and Protect Your Brand!
What our
Users
have to say.
"We have been using the Comply Pro+ Software for a few months. It has helped us become much more organized in managing our current sales channels, compliance issues, test results, certificates, and QC files for production. Best of all, It notifies us when test reports expire. It is a great tool that makes everything much easier to manage across all of the platforms, QC protocols, and certifications required for our business by our retailers."
Joe Cook
Partner - Power Pony
"Comply Pro + is the strongest compliance solution we've found on the market, and the competition isn't particularly close. This tool gives us everything we need to scale our product portfolio with confidence and has helped us streamline efforts across legal, product development, sourcing, and operations. We were especially encouraged by the team's extensive experience and deep expertise in the highest risk product categories, namely children's products ."
Michael Lanham
Artica
"Comply PRO+ is a great tool for creating and maintaining a compliance program quickly accessing testing information and providing proof of compliance when needed. It's very user-friendly and a significant upgrade from the previous CPSIA Ready portal. You can easily access any product data, production info, or certificates in a few clicks. If you need help, there is a great support section that includes documentation on getting started with how to import and upload your data and files, etc. They also provide very prompt assistance during onboarding ."
Serghio Payiatas
Smart Toys & Games
"Comply PRO+ is a game changer for us as it allows us to manage sales channel compliance activities for our five brands. We now have a system to manage test reports, audits, inspections, certificates, product safety incidents, and all product-related documentation from product design to delivery. The dashboard and scheduler give us visibility to all our data, including Amazon marketplace data, expiring test reports, shipments, and upcoming tasks ."
David Swartz
COO, RBO LLC
Benefits of using
Comply PRO+
Manage Sales Channel Activities
Add all your major sales channels to store policies and files, manage your sales channel activities to track audits and inspections, and see stats for all items in each channel from one page.
Collaborate with Others
Add team and product development project members so you can build technical file documentation. Give your Custom Broker access to certificates. Provide access to your Authorized Representative or 3rd party product safety consultants.
Improve your Operations
Not just a compliance app, you can manage product development, sales channel compliance, supplier audits, production tracking, inspections, and shipments.
Easily Manage Compliance Data Requests
Build out and organize your data and compliance activities so you can react quickly to retailer or regulatory requests or to issues that may arise. Store all data around your product and download as Proof of Compliance when requested.
Amazon Sales Channel
Every plan has a default Amazon sales channel to allow you to build and easily manage your Amazon products and required documentation, including Authorized Representative Access
Authorized Rep Ready
Your Authorized Reps have access to only their required documents.
PRODoc-T File Builder
Build Technical Files from the Product Ideation Stage.
Start Pre-Market documentation from the ideation and prototyping stage and capture data before the product launch. Have your documents in the right format to meet the requirements to sell your products globally.
Have Questions?.... Schedule a
Demo
We show you how to save time and money and how to protect your brand, and streamline sales channel compliance-related activities!
Sign up after your demo and receive a FREE additional user with any plan.  A $600 Annual Value!