Consumer Product Safety Compliance Program Framework
We help you build and manage your Consumer Product Safety Compliance Program with our cloud-based App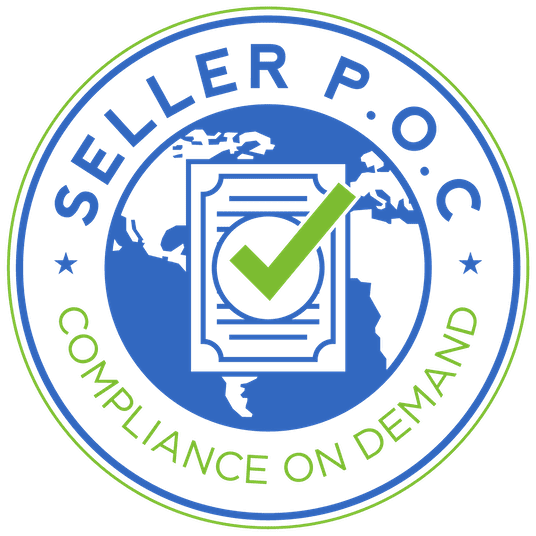 Seller Proof Of Compliance!
Build out your program and organize your data to show Proof Of Compliance to Amazon, Retailers, and Regulatory Agencies in all Markets!
Protect Your Brand
Show proof of compliance easily and never have an expired report or certificate
Reduce Your Risk
Easily audit your compliance program to see where deficiencies lie and quickly fix issues.
Global Sales Ready
You can build documentation to sell your products in any sales channel.
Benefits of using
Comply PRO+
Easy Onboarding
With our EZ uploader you can import your data and be up and running in a day. Just upload your images and documents and you are set.
Collaborate with Others
Add team and product development project members so you can build technical file documentation. Give your Custom Broker access to certificates. Provide access to your Authorized Representative or 3rd party product safety consultants.
Improve your Operations
Not just a compliance app, you can manage sales channel compliance, supplier audits, production tracking, inspections and shipments
Easily Manage Compliance Data Requests
Build out and organize your data and compliance activities so you can react quickly to retailer or regulatory requests or to issues that may arise. Store all data around your product and download as Proof of Compliance when requested.
Amazon Sales Channel
Every plan has an Amazon sales channel to allow you to build easily manage your amazon products and required documentation, and Authorized Representative access
Authorized Rep Ready
Your Authorized Reps have access to the only the required documents.
PRODoc-T File Builder
Build Technical Files from the Product Ideation stage.
Start Pre-Market documentation from the ideation and prototyping stage and capture data along way to the product launch.
Questions? Schedule a
Demo
Fortify your Product Safety Compliance Program with Comply PRO +